Created: Saturday, 13 November 2010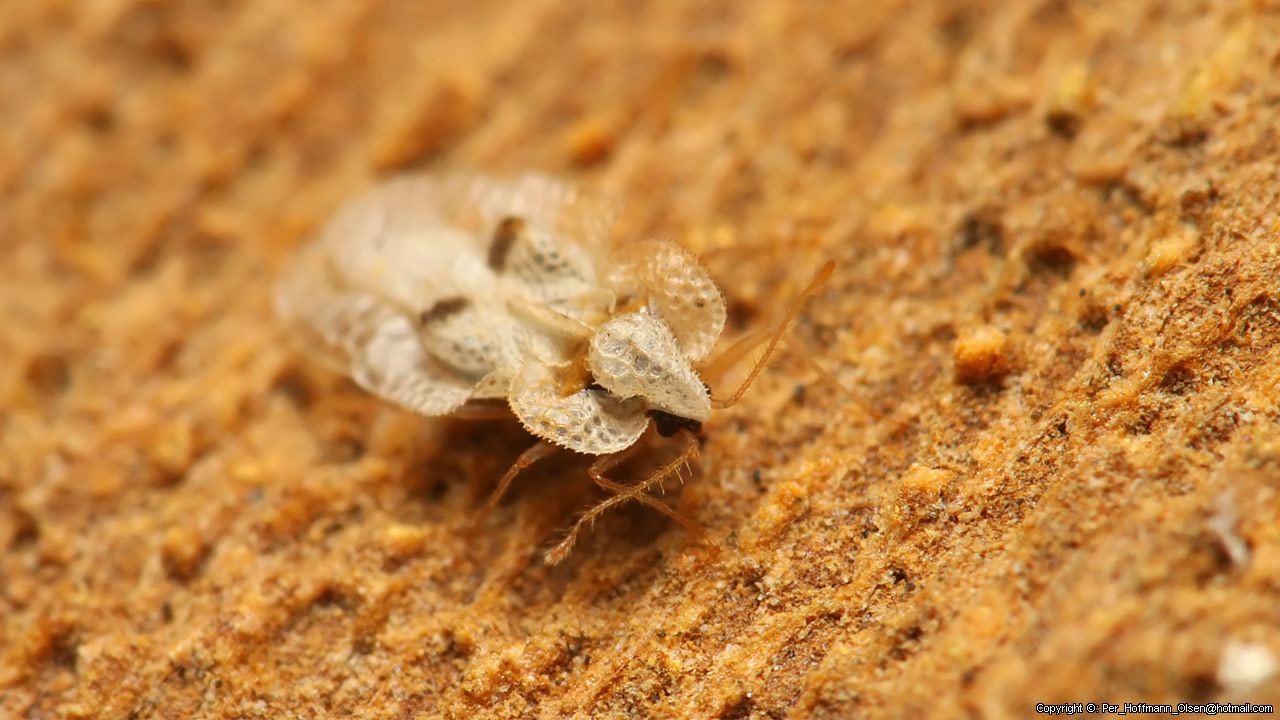 Today I found 20+ Sycamore lacebugs on a single plane tree (Platanus orientalis) also known as sycamore trees. I got a tip to look under the bark of the sycamore and went out to the only sycamore in our small nearby forest. Under the first bark piece I found 3 C. ciliata.
Their size I about 3 to 4 millimeters but compared to other larger bugs found the same day, they were very slow and didn't move at all if disturbed.

The C. ciliate is not originally from Europe, it came from North America in the sixties. First spotted in North Italy in 1964. From then on it slowly spread out through South and Middle Europe. They have not yet been found in Denmark, but are on the observation list.

Even though I haven't seen them fly, they should be very agile flying bugs. On the other hand they are very small and light, so I guess they let themselves glide with the wind.

They are phytophag which means they're herbivore - eating plants only - as the name in English and German says they live on the Sycamore, sucking on the underside of the Sycamore leaves. On mass occurrences the leaves of the Sycamore can turn yellow and even lead to early defoliation.

During the winter Adult animals hide under the bark of the Sycamore and are very easy to find.
Hits: 2416