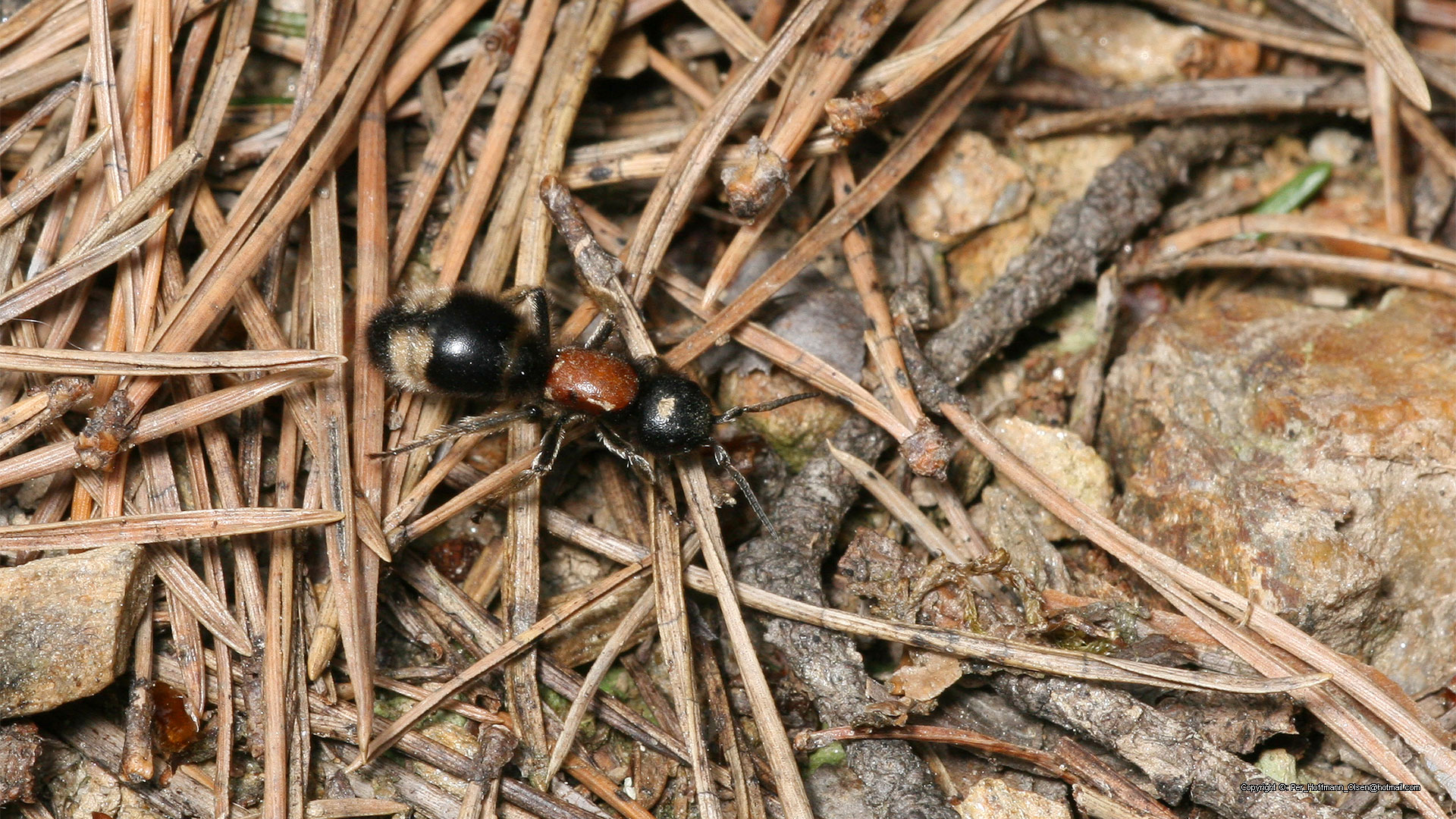 This Velvet ant is actually a wasp. Like most female Mutilidae it has a wide arsenal of defense mechanisms, which almost makes it the Superwoman of Insects.
The M. marginata resembles the M. europaea closely. Thorax on M. marginata is slimmer and the Abdomen is shorter. The dark separation band between the abdominal white spots is more pronounced on M. europaea.
They are known to move very fast, and this was no exception.
I found this very readable article on the BBC website about Velvet ants. Enjoy.
http://www.bbc.com/earth/story/20151014-superpowers-of-the-near-invincible-velvet-ant
English: Velvet Ant
German/Austrian:
Danish:
Image: 1920x1080
Location: Austria, Niederösterreich, Ober-Danegg
Date: 18/04/2008
Copyright: Per Hoffmann Olsen
Camera: Canon EOS 30D
Lens: Sigma 150mm APO Macro