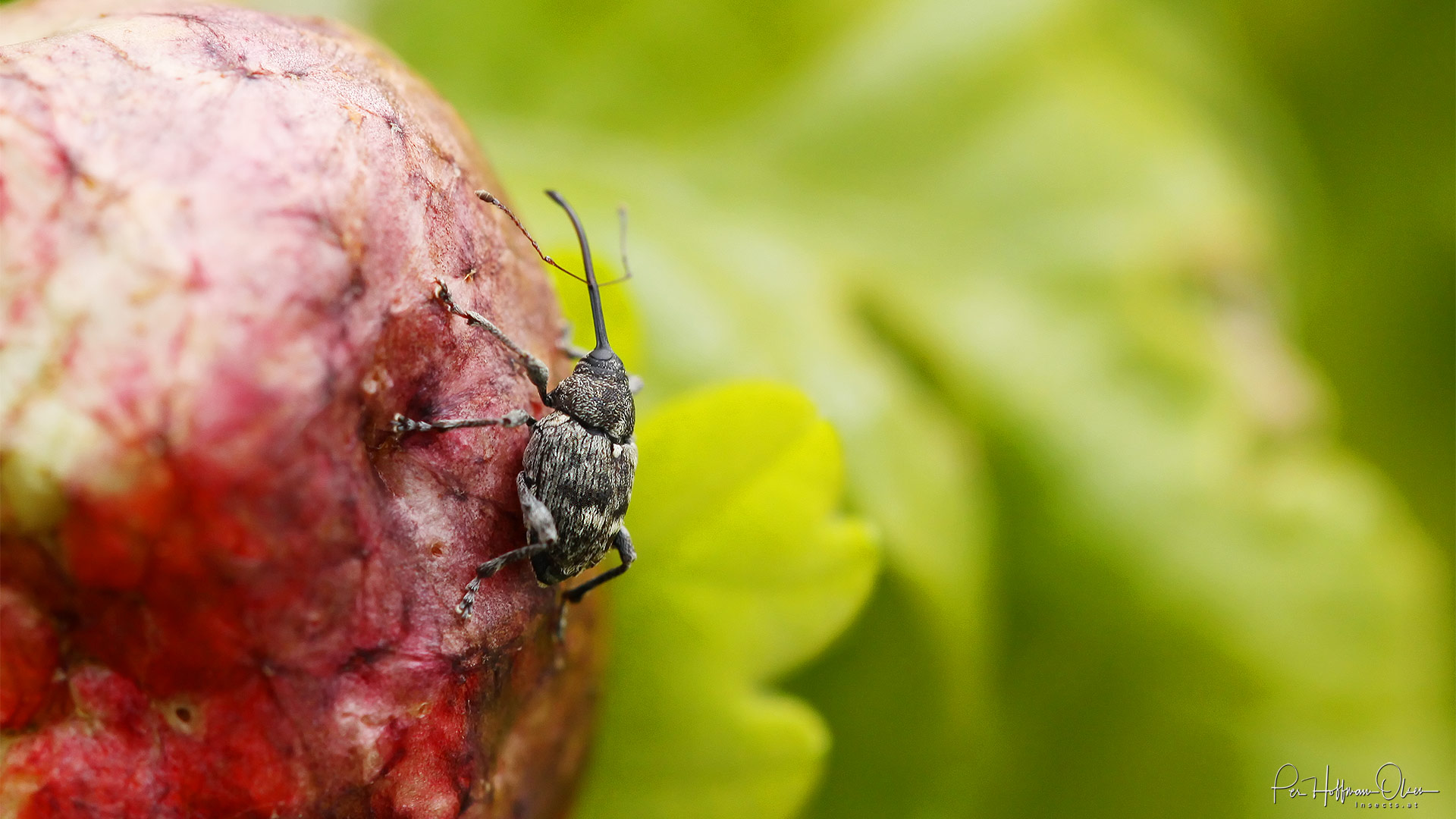 Did you know?: The larva of this Weevil develops in the gall of the gall wasp Biorhiza pallida on Oak. The Pupation takes place in the ground and the adult Weevil hatch around April. Photographed on oak gall.
Common name:
Image: 1920x1080
Location: Austria, Niederösterreich, Eichkogel Mödling
Date: 22/04/2017
Copyright: Per Hoffmann Olsen
Camera: Canon EOS 50D
Lens: Sigma 150mm APO Macro.