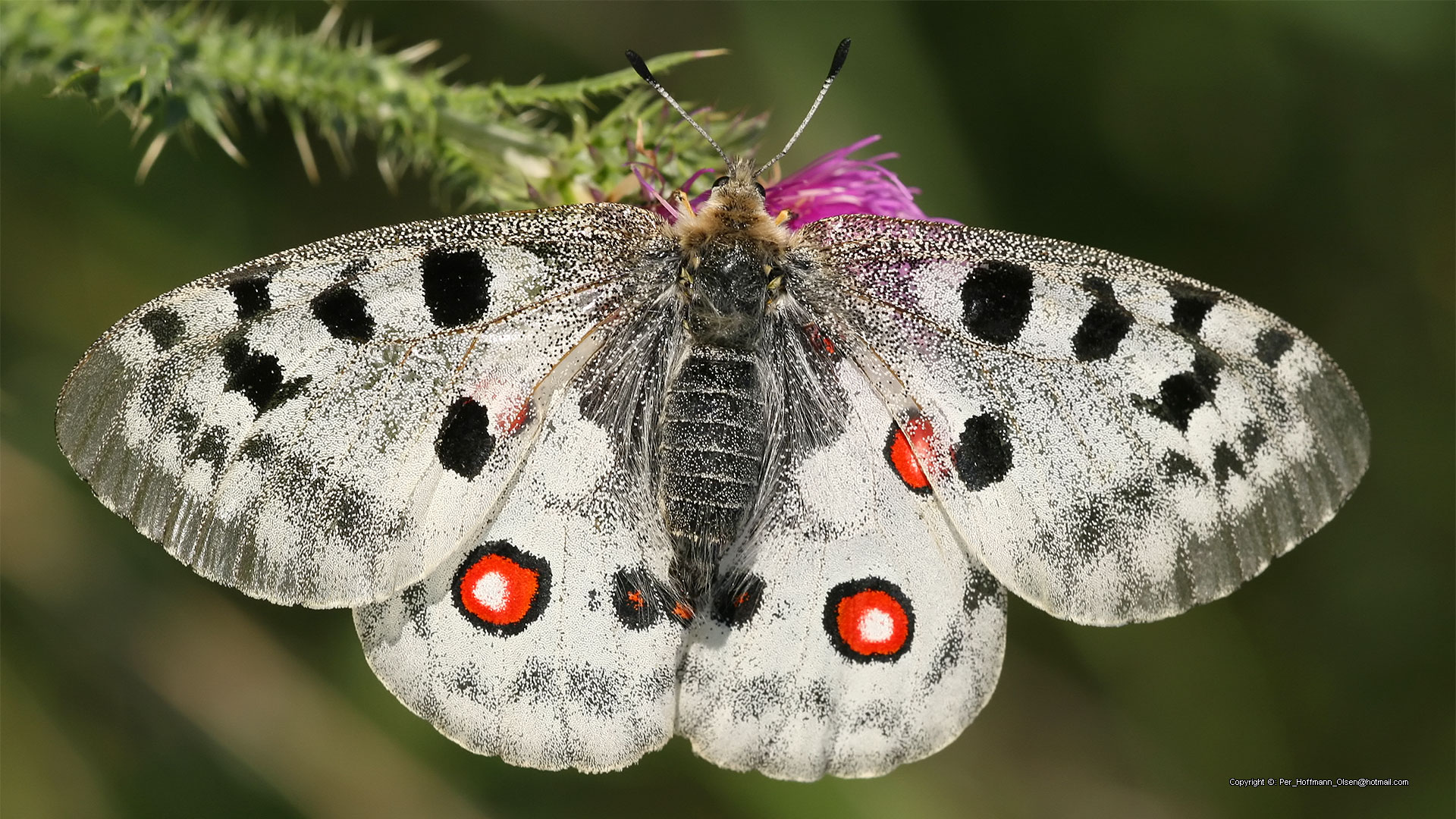 Did you know?: Just like most of the other Swallowtail butterflies the Apollo only lives for a short time as an adult - about 3 weeks.
Flight-period Central Europe: from May to September
 

Jan

Feb

Mar

Apr

May

Jun

Jul

Aug

Sep

Oct

Nov

Dec

Imago
Conservation Status in Austria: Near Threatened (NT)
English: Apollo
German/Austrian: Apollofalter
Danish: Apollo
Image: 1920x1080
Location: Austria, Niederösterreich, Hohe Wand, Ghf. Almfrieden
Date: 21/07/2009
Copyright: Per Hoffmann Olsen
Camera: Canon EOS 30D
Lens: Sigma 150mm APO Macro
The Flight Period does vary according to season, locality and altitude.
In Sweden the Apollo drastically diminished in then 1950's. This is believed to be caused by acid rain.