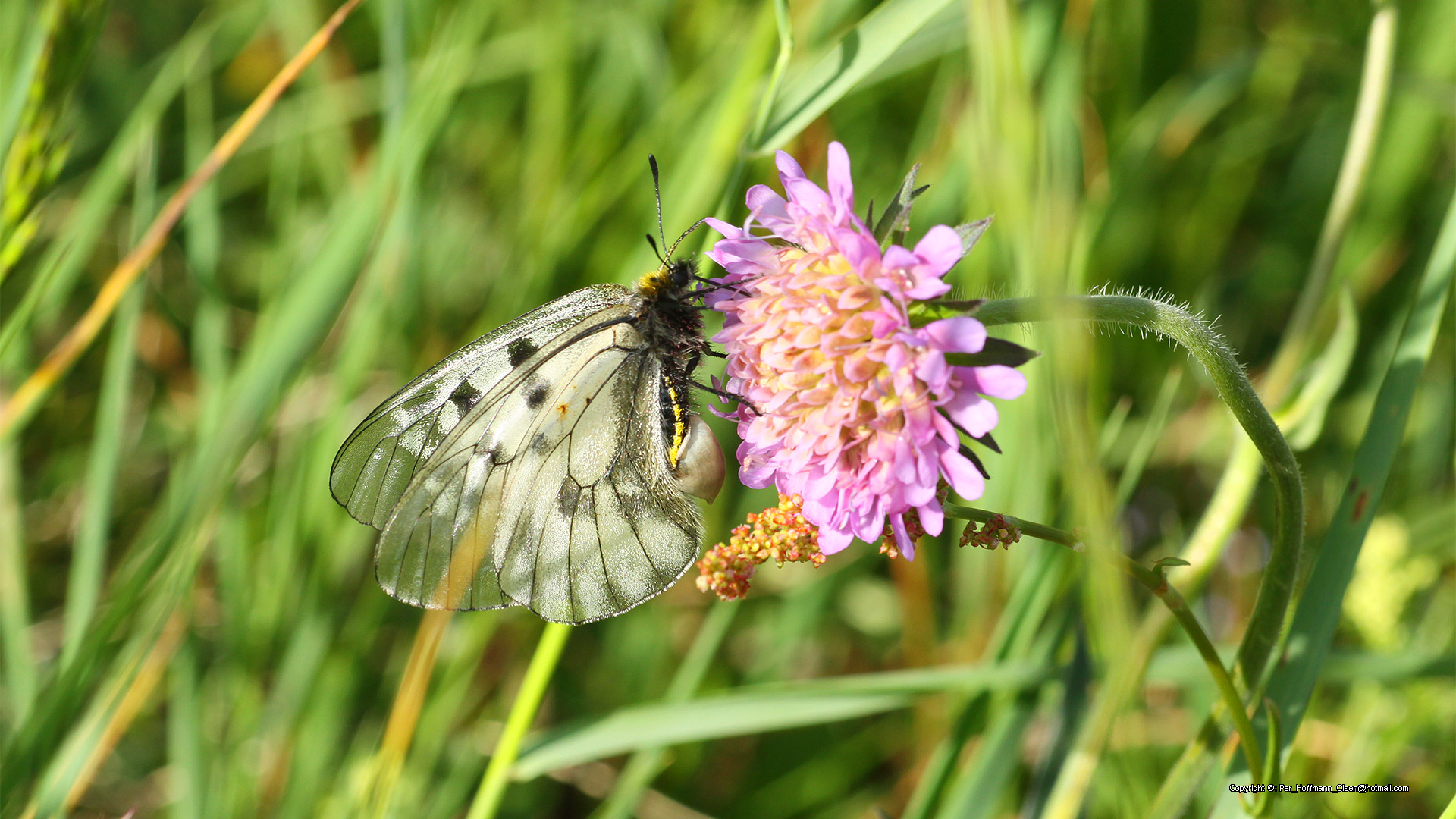 Did you know?: The female P. mnemosyne gets, after mating, a socalled sphragis (copulation plug) from the male species.
Flight-period Central Europe: from Mid April to August
 

Jan

Feb

Mar

Apr

May

Jun

Jul

Aug

Sep

Oct

Nov

Dec

Imago
Conservation Status in Austria: Near Threatened (NT)
English: Clouded apollo
German/Austrian: Schwarzer Apollo
Danish: Mnemosyne
Image: 1920x1080
Location: Austria, Niederösterreich, St. Corona a. Schöpfl
Date: 29/05/2011
Copyright: Per Hoffmann Olsen
Camera: Canon EOS 50D
Lens: Sigma 150mm APO Macro
In this picture a large white sphragis is seen under the abdomen. This is common with most Apollos and is a strategy to increase the mating success of individual males.