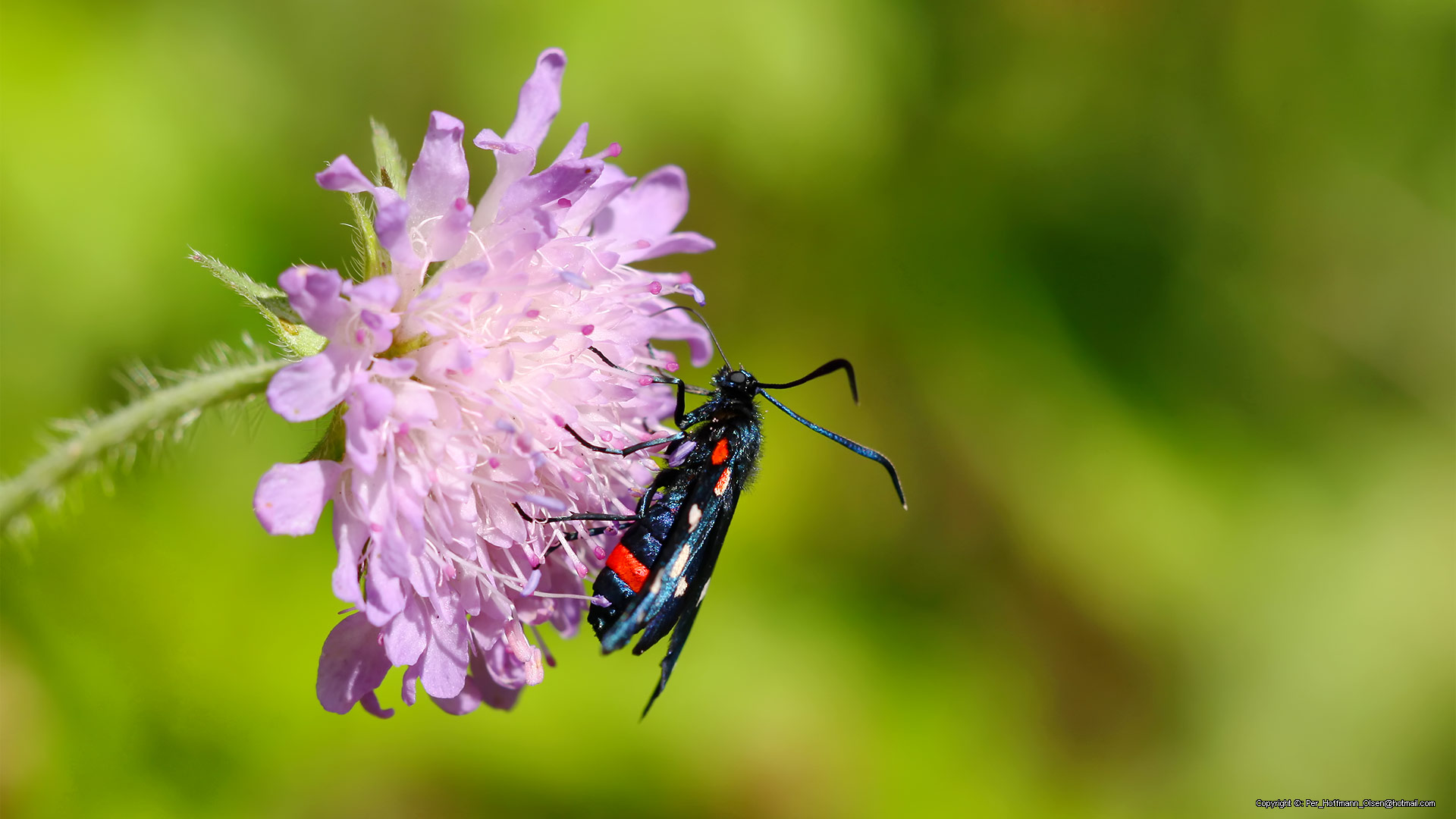 Most of the spots are white, but the first two to four are red or orange. A clearly red or orange ring on the abdomen. Hindwings are dark with 1 white spot.
Flight-period Central Europe: from Mid June to Mid August
 

Jan

Feb

Mar

Apr

May

Jun

Jul

Aug

Sep

Oct

Nov

Dec

Imago
Conservation Status in Austria: Endangered (EN)
English:
German/Austrian: Veränderliches Rotwidderchen
Danish:
Image: 1920x1080
Location: Austria, Niederösterreich, Ober-Danegg
Date: 11/07/2015
Copyright: Per Hoffmann Olsen
Camera: Canon EOS 50D
Lens: Sigma 150mm APO Macro
The Amata phegea is mimicking the Z. ephialtes. If you compare these two species you can immediately see that they are different. The Z. ephialtes is very variable, this is the red form, the yellow/white form is very similar to A. phegea.
The mimicry is for an obvious reason - Z. ephialtes is poisonous.